Hospital Management Systems: A Quick Guide
A hospital management system is a tool that helps government, private, and non-profit organizations to plan, organize, and manage their hospitals. While the benefits of using such a system are numerous, it can be difficult to determine which type of system is right for your hospital. This quick guide will explore the different types of hospital management systems and help you choose the best one for your facility.
Main types of hospital management systems
There are many different types of hospital management systems out there. Some are better than others, but they all have their pros and cons. Here is a rundown of some of the most popular types of hospital management systems so that you can make an informed decision about which one is right for your facility.
Centralized hospital management system
It almost seems like a miracle that a centralized hospital management system can be used to help streamline the operations of medical facilities. Not only can this system keep track of patient records, billing information, and staff assignments, but it can also provide real-time analytics and insights, so hospitals are always operating at peak efficiency. 
With this extraordinary technology, visiting the hospital no longer feels like a bureaucratic obstacle course; instead, patients can be in and out in no time while still getting excellent care. This magic program is a modern-day must-have for any healthcare organization that takes delivering quality service seriously!
Decentralized hospital management system
Taking managing a hospital away from an individual or small group and handing it off to a decentralized system could mean the difference between a mediocre experience and one that truly puts patients and staff at ease. A decentralized system, by its nature, is infinitely customizable, allowing hospitals to tailor their management system however they'd like! 
Rather than having all decisions come from the top, with a decentralized system hospitals can take advantage of the insights and ideas of everyone involved – ensuring smarter solutions are put into action. It's no wonder why so many hospitals are turning to decentralization when it comes to healthcare management!
Integrated hospital management system
An integrated hospital management system is an indispensable tool for any healthcare facility, like a knight in shining armor on the modern medical battlefield. It can help clinicians and administrators alike with managing appointments, tracking patient records and clinical history, parsing insurance claims, running payrolls, and more – a veritable one-stop shop for streamlining all aspects of hospital operations. 
Best of all, it takes care of many mundane tasks so staff personnel can focus their energy elsewhere without losing valuable organizational acumen. Truly, an integrated hospital management system is the perfect squadron leader to have to stand at the ready!
Web-based hospital management system
Nowadays, hospitals are utilizing web-based online systems that allow staff to quickly access administrative and medical records with a few clicks of the mouse. Not only is it convenient, but it is also extremely secure as most systems are equipped with advanced security measures that protect patient data from unauthorized individuals. 
What makes web-based hospital management systems even more awesome is how user-friendly they are – staff don't need computer science degrees to operate them! It's no wonder why hospitals around the world have made the switch and harnessed the power of digital solutions.
Cloud-based hospital management system
A cloud-based hospital management system is the way of the future! With all of its convenience and ease, it makes running a hospital much simpler than ever before. Anything from patient records to scheduling appointments can be done in minutes. We no longer have to worry about dealing with mountains of paperwork or documents that can easily get misplaced. 
With a cloud-based system, everything is stored securely on the web so we no longer need to worry about losing medical information — it's all easily accessible at a moment's notice. Even better, with features such as automated updating, healthcare staff can always be sure that they are using the latest versions of software, further cutting down on coordination time and maximizing efficiency. What could be more convenient than that?
Six key tips when choosing a hospital management system 
1. Define what to look for in a hospital management system
When searching for a hospital management system, you want to be sure you have one that meets all your needs. 
First, make sure any potential system is user-friendly and easy to use so all the staff in your organization knows how to take advantage of all its features. Next, you need to be on the lookout for emergency medical training services built right into the system. With this service, staff can receive emergency or life-saving training directly within the platform, ensuring all healthcare personnel are fully equipped and informed when emergencies arise. 
Lastly, it's not enough to just find a great hospital management system, it also needs to fit your budget — no matter how tight it may be!
2. Research different vendors and compare their offerings
Researching hospital management systems can seem like a daunting task, but the rewards are well worth it. Looking into different vendors and comparing their offerings can open your eyes to features that you may not have even thought of! 
Different vendors offer unique options that can help streamline operations and provide great value for the dollar. It's like shopping around for a new car. Sure, you could settle on the first one you see, but it pays to look around and decide which one fits your needs best!
3. Make a shortlist of the most promising options available
With the ever-changing landscape of hospital management systems, it can be hard to keep up with which options offer the most promise. To make the decision easier, there are some features that any great hospital management system should have. 
Look for a system with comprehensive security protocols, an intuitive user experience designed for easy operation, automated processes that simplify workflow and make room for real-time data analysis, and superior scalability options, so it can handle whatever demand comes its way. 
With these criteria in mind, you can easily create your shortlist of the most promising hospital management systems available.
4. Request demos or free trials from the vendors on your shortlist
It can often seem intimidating to commit to a hospital management system vendor without seeing first-hand how their product works. Fortunately, you can request free demos or trials of the shortlisted vendors' systems and get an up-close look at their capabilities. Don't just take it from us – get out there and try it before you buy it! 
See what the different options have to offer and make a decision based on which system fits your needs best. Give yourself room to explore, research, and uncover the right solutions set for your hospital. Now don't be shy – let's kick off some demos and give these systems the true test drive they deserve!
5. Evaluate each option available based on your needs and budget
When it comes to selecting the right hospital management system, the possibilities are endless! Deciding on one can be both exciting and daunting. 
It's important to evaluate each option based on your own individual needs and budget. If emergency medical training services are part of your plan, you will want to make sure these are easily accessible and up-to-date. 
Sit down with your team, talk through the different systems available, and choose the one that makes the most sense for you. Step away from those overwhelming lists of features, put something together that works best for YOU, and enjoy the victory dance afterward!
6. Choose the hospital management system that's right for you
There is no one-size-fits-all solution when it comes to your hospital management system. After all, you know your facility's needs and challenges better than anyone. That's why it is important to do the research and choose a system that truly meets your requirements. 
To find the right option for you, consider features like real-time access to patient information, usage analytics, data security, and mobile integration – just to name a few! But whatever you decide on, your hospital will thank you for taking the time to make sure that choosing the best hospital management system is a priority.
Conclusion
So, there you have it! Six simple steps that will help you choose the perfect hospital management system for your needs. Just remember to take your time, do your research, and consider all of your options before making a decision.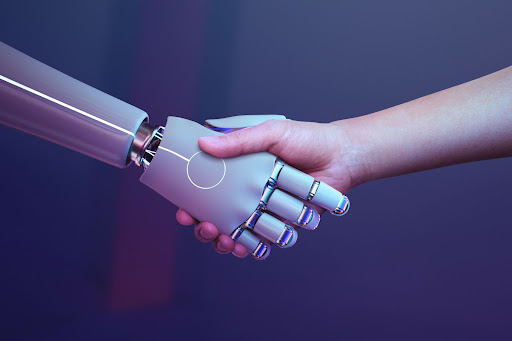 Improving Quality of Care through AI-Powered Healthcare Staffing Solutions
Explore the transformative role of AI in medical staffing services. This in-depth exploration uncovers how cutting-edge technology is revolutionizing healthcare, driving efficiencies in staffing, and significantly improving the quality of care. As AI continues to evolve, it presents promising opportunities to further enhance healthcare delivery. Dive in to discover more about the benefits and potential of AI-powered healthcare staffing solutions.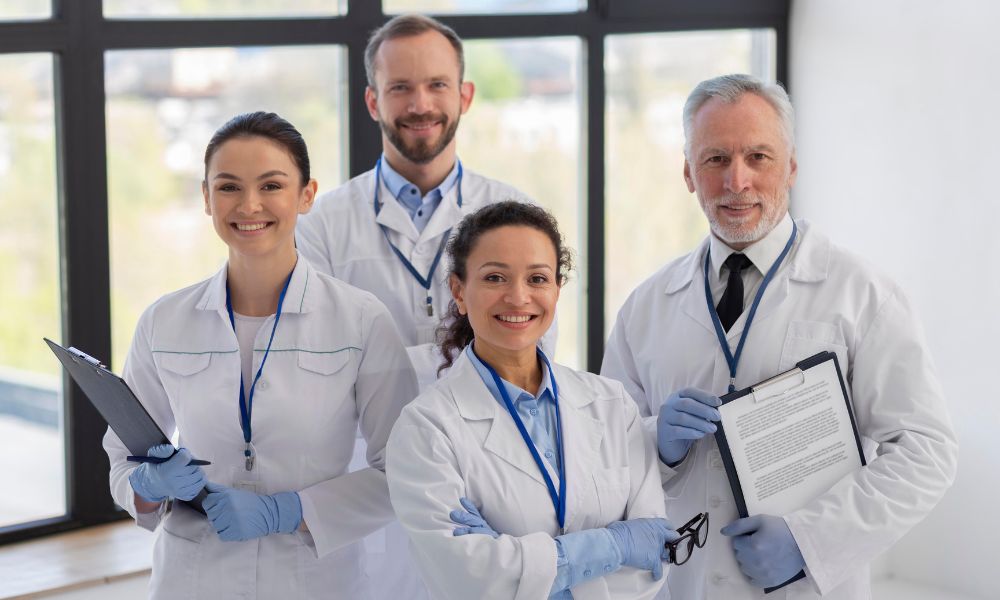 How Healthcare Professionals are Stepping Up During the COVID-19 Pandemic
As the COVID-19 pandemic continues to surge in many parts of the country, hospitals are once again feeling the strain on their staffing. While some hospitals have been able to bring in additional staff from other parts of the country, others are relying on creative solutions like extending shifts and using travel nurses. How are your local hospitals faring? Have you seen any impacts on your community?